Das sind wir
Heike
Norbert
im TV-Business
Filme
Gemüt
Temperament
Stärke
Schwäche
Ich liebe
Ich hasse
in einem Wort
23 Jahre
250
sonnig
stürmisch
Kreativität
Maßlosigkeit
Bilder
Ungerechtigkeit
Happy!
18 Jahre
186
wechselhaft
ausgeglichen
Weitblick
Perfektion
Musik
Stillstand
Unterwegs!
Was wir können...
... sind gute Filme. Und die entstehen bei uns mit ganz viel Leidenschaft. Halbe Sachen? Gibt's bei uns nicht. Wo Güldenpfennig draufsteht ist auch immer Güldenpfennig drin. Wir sind eine TV-Manufaktur. Wir liefern stets höchste Qualität bei allen unseren Dienstleistungen. Ohne wenn und aber...

TV Produktion
Wir realisieren Reportagen, Dokus, Serien, Magazinbeiträge und Show-Content. Zu unseren Kunden gehören: ARD, ZDF, RTL, Sat.1, Pro7, n-tv, VOX, ServusTV und sixx.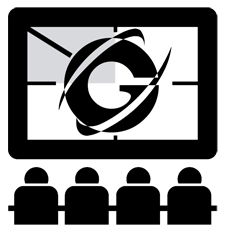 Image Filme
Ein Film sagt mehr als tausend Worte... Bewegte Bilder bewegen Menschen. Wir produzieren Ihren Firmenauftritt für Messen, Präsentationen und für das Internet auf höchstem Niveau.

Coaching
Wir zeigen Ihnen, wie Sie im Fernsehen glaubwürdig und professionell rüberkommen. Wir coachen Moderatoren und machen sie fit für ihren Job vor der Kamera.
Film ab - die Videos
"Wiener Schmäh mit M&M" YouTube-Serie/Doku ProSieben
Rockin' Wien, 60 Minutes Documentary, ProSieben Network
Die Gentlemen-Ganoven, Documentary ProSieben Network
Tattoo - Edition Engelhard, Serie Discovery/Warner Brothers/DMAX
"DER FALL EDDA SCHÖNHERZ - FREIHEIT ist das höchste Gut", Doku., ProSieben
INITIUM ET FINIS - Art Project by Matthias Korb, Germany
"LOST PLACES" Horin Castle, ProSieben network
"LOST PLACES" Second Season, ProSieben Network
"LOST PLACES" 60 minute documentary, ProSieben
"ROCKIN' PRAG" 60 minute documentary, ProSieben
"ROCKIN' BANGKOK" 60 minute documentary, ProSieben
"THE WALL" 60 minute documentary, ProSieben
"Rockin' Cape Town" 60 minute documentary, ProSieben
Horror-Tattoos!
Unser sixx/ProSieben Erfolgs-Format geht in die dritte Runde!
Ich muss das tun! Leben unter Zwang! (Doku-Serie ProSieben)
Ramsch oder Reibach! Die Risiko-Entrümpler (Dokuserie)
International Tattoo-Artist Randy Engelhard (Image-Film)
NORBERT GUELDENPFENNIG licensed drone pilot
"THE VANDERBILTS of NEW YORK" Documentary about Consuelo Vanderbilt
"THE REAL KIDS OF NEW YORK" Documentary ProSieben Network
"VOLL AUF DIE 12!"" Reality-Show
"HORROR TATTOOS" Prime Time Show ProSieben und Sixx Network
"Rockin' New York" 72 Minuten Dokumentary ProSieben
Horror Tattoos - sixx Prime Time Serie
Ohlala - Der Liebescircus, Doku-Reihe Servus TV
Rockin` Las Vegas, TV-Serie für ProSieben und sixx
New York Real Estate Corporate Film
Rockin` Miami
Corporate Film
"Rockin`..." ProSieben Doku-Reihe
Las Vegas - Image Trailer
Rockin' Ostdeutschland
Crazy Art Deco, Image-Film
Stephanie`s Wohn Wunder, Serie ZDF
So erreichen Sie uns...
Nutzen Sie unser Kontaktformular oder rufen Sie uns einfach an. Wir sprechen immer gerne mit Ihnen über Themen und Projekte und erklären Ihnen unsere Dienstleistungen.
| | | |
| --- | --- | --- |
| | | +41 44 5867921 |
| | |
| --- | --- |
| | +49 174 2069600 |
Vielen Dank für Ihre Nachricht!